 How it works
How MatterSnail simplifies and improves your firm's mail process.
How MatterSnail works with Clio
MatterSnail uses your existing documents, bills, and contacts in Clio to make sending snail mail fast and simple. With bi-directional syncing, we'll generate expense activities and matter notes and push them back into Clio for your convenience. Sending a letter through the USPS
With just a few clicks, you can send USPS mail directly from your computer using the documents and bills that already exist in your Clio account. Select your mailing options, sit back, and we'll handle the rest. Printing, stuffing envelopes, and running to the post office is now a thing of the past.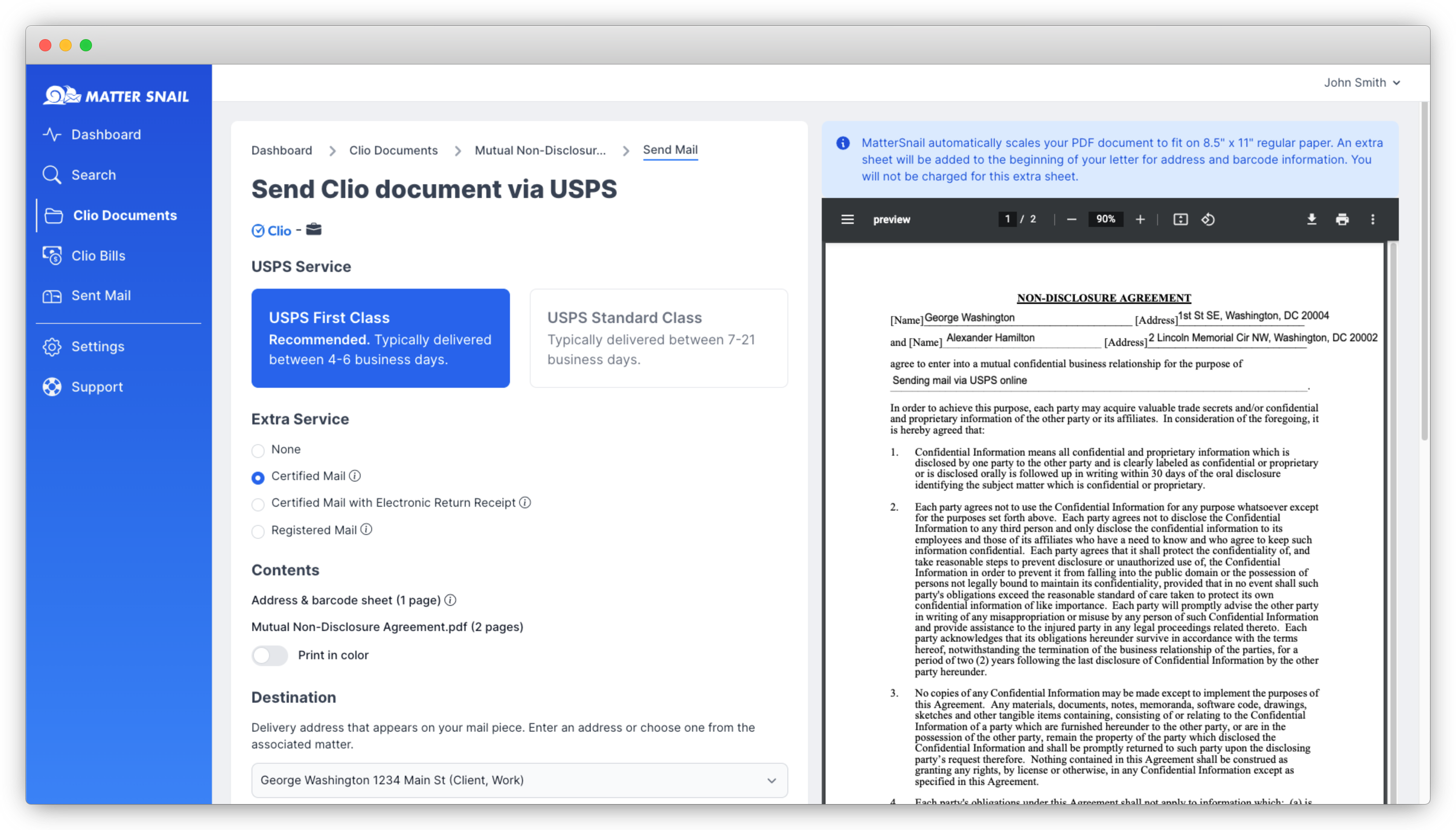 Monitor the status of your letters at any time with scanned events directly from the USPS. Get on-demand PDF copies of your letter contents for instant visibility of what your end recipients received in the mail. Additionally, you can opt into email notifications notifying your firm of delivery or issues encountered.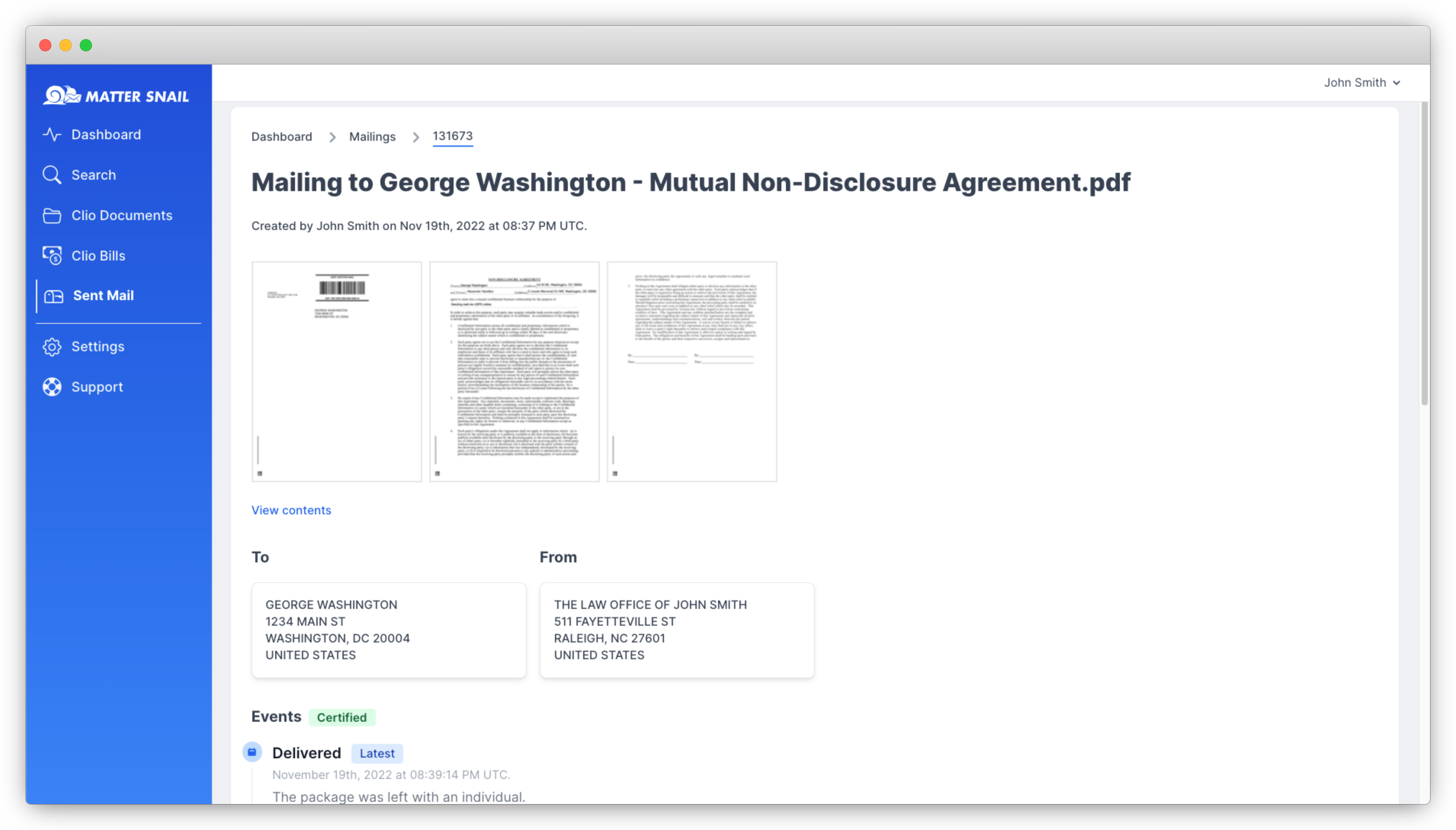 How MatterSnail connects to your Clio account
MatterSnail securely connects to your Clio account to provide access to your documents, bills, and contacts.
Connect your Clio account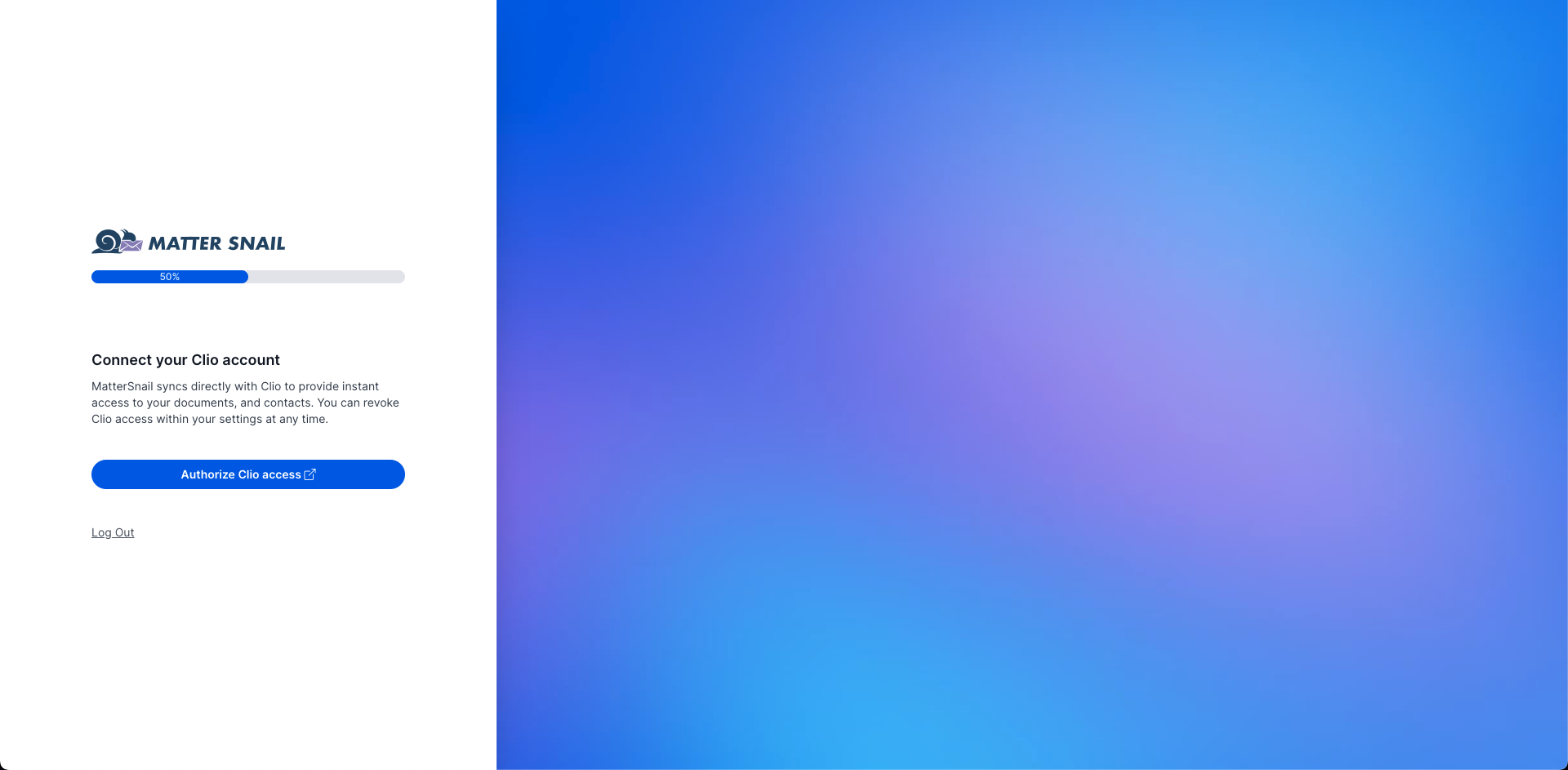 Click the green button to approve the link between MatterSnail and your Clio account.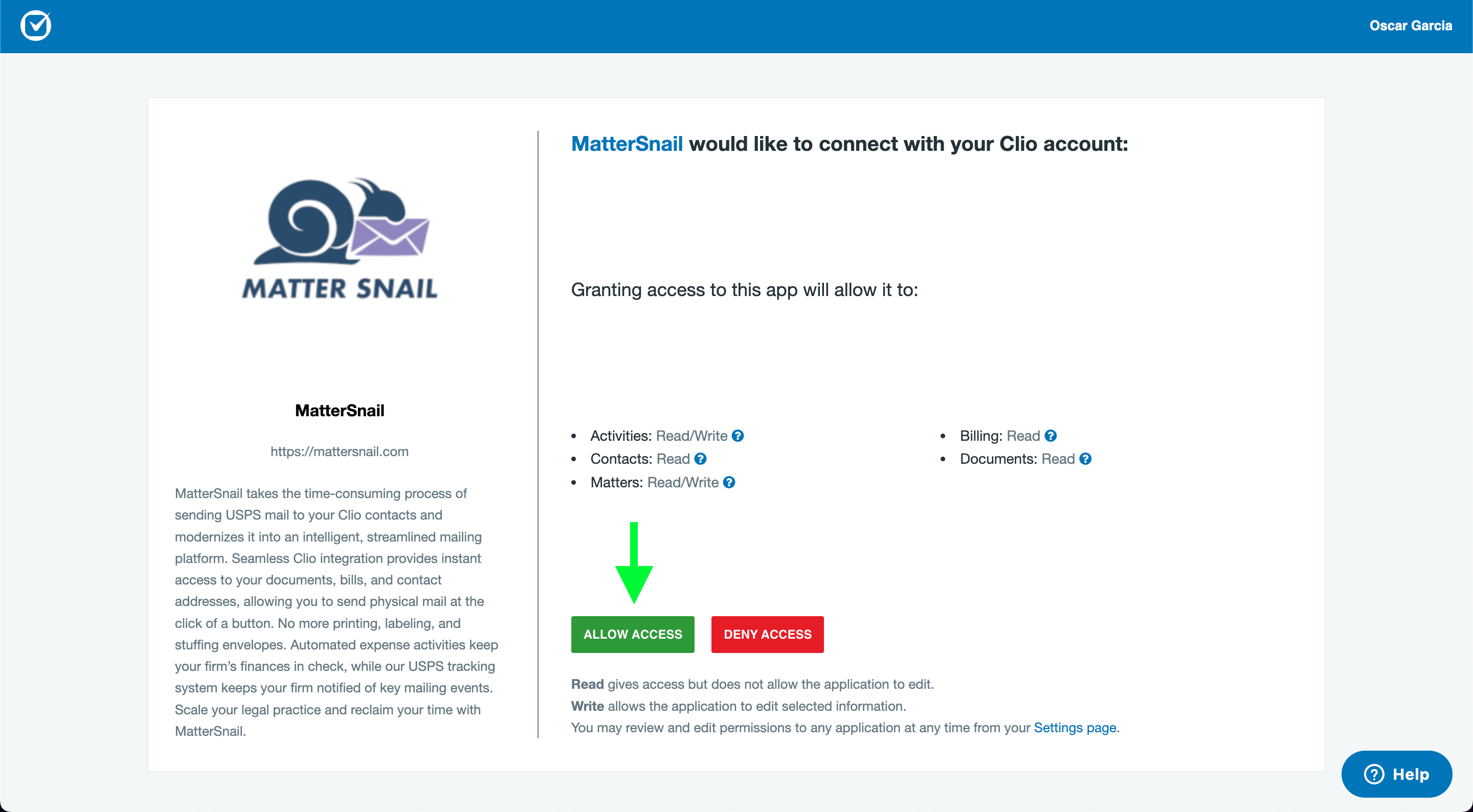 Revoke Clio access at any time
You can revoke Clio access at any time within settings. You'll continue have access to your records, but will no longer be able to create mailings. You can reconnect your Clio account at any time.